What we offer
We offer professional, structured lesson programs in the forgiving conditions of the Great Lakes.
Your Local SUP Expert
We have been Paddle boarding (SUPing) for over a decade. Racing, Touring, in the surf, we have done it all.
The Best Gear
We utilize Great Lakes appropriate gear ensuring you the the best learning experience. We have a full quiver of gear enabling us to set you up with a board matched perfectly to your height, weight and skill level.
Safety
We also use BB Talkin (Bluetooth waterproof 2 way communication helmets) to enable easy instructor-student communication during water lessons.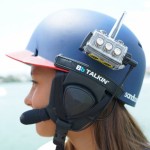 SUP 1
Basics of catching waves on a SUP
Board Rental & setups explained
Safety considerations
Getting through shore break
Catching waves
2 hrs
book now
SUP 2
SUP Foil Rental and Instruction
Foil Rental & setups explained
Safety consideration
Practice in a controlled environment
2 hrs
book now
SUP 3
Progress to Wing Surfing with PWC support
Wing Surfing basics – SUP or SUP Foil
PWC support
private instruction
2 hrs
book now